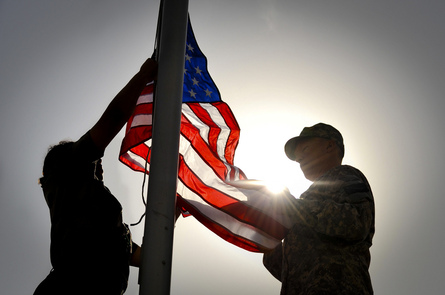 Now Serving our Country!!
Stephen Ritter ~ 7 Custer Street, Farmingdale NJ 07727
PVT James S. Kube, ~ E Co., 1/61 Inf Regt., 3rd PLT, Regulators, Fort Jackson SC 29207
Sgt. Jacobs, Robert ~ CJOSOTF-A ~ TF-31 FB Cobra ~ APO, AE 09355
Davis, David ~ US Coast Guard ~ BM-3~
Station @ Barnegat Beach Lighthouse, NJ 351 Alexander Ave, Howell NJ 07731

Remember our Troops now serving: Cards, letters, or a small package from home is a welcome sight!
Let them know that we are here supporting them! And keep them in your prayer!
If you have a family member now serving please contact us to have their names
and address listed.

Sick Call:

Pete Corallo


Post Everlasting:

"In Memory Of our Fallen Commards"

2005 ~ Daniel Leone (8) years Member
2006 ~ Edward Lang (55) Year Member
2008 ~ Anthony (Tony) Tomaro (3) Year Member
2008 ~ Donald Peacock (Don) (59) Year Member
2008 ~ Frank L. Van Dusen (8) Year Member
2008 ~ Billy L. Gidson (11) Year Member
2009 ~ Harold I Risiner (55) Year Member
2010 ~ Edward L Jasko (9) Year Member
2012 ~ John K. Mickenzie (12) Year Member
2012 ~ Herbert Golom (61) Year Member
2013 ~ Edward A. Schauer, MD (57) Year Member
2014 ~ Robert K. Bischoff (10) Year Member 2014 ~ Raymond H. Aldridge (28) Year Member
2014~ Charles Gottesman (17) Year Member
2014~ John T. Macklin (14) Year Member
2015~ Joseph F. Reid (37) Year Member
2015~ Christopher P. Lupia (3) Year Member
​2016~ Seymour Burke (60) Year Member
​2016~ Col. Dean E. Wright Jr. (29) Year Member
​2017~ George H. Hankel (12) Year member
​2017~ Norman W. Cottrell (18) Year Member

O, God of all our yesterdays, our today's, and our tomorrow, we
pause here together in quietness of remembrance to linger for a moment in though over those of our comrades of yesterday whose names have rung out in our hearings as those who are now transferred from our ranks to Post Everlasting.
Short months ago they stood beside us. We laughed with them and labored and
lived out a portion of our lives in common cause. Each of them contributed, in
some fashion, large or small, to what we all were when they were in our midst.
They fought their battle, like most of us, less nobly, perhaps than they could
have but better than they might, and we have not been untouched by what they did and were. In such a moment as this, we are keenly aware of Thine own everlasting presences and as our only reminding link with these our rest while comrades, we salute Thee and commend them to Thee with trust and expectation. Whatever battle stars or ribbons they may have deservedly won, perhaps unknown to us, on the battlefields of life, Thou wilt award. May they stand before Thee now, as before a beloved captain in eager readiness for whatever yet may be.
Amen.

"God Bless our fallen Comrades"